Metaswitch is once again in the middle of a busy events season running alongside one of my favorite all-American pastimes: baseball season! Metaswitch kicked off spring with a tour of Symposiums that are pinch-hitting for our Metaswitch Forum this year and we hope you caught up with us along the way. Beginning in the Southeast we worked our way from Nashville to Kansas City, Denver and rounded for home in Portland. We not only brought updates to our customers, but a great opportunity for all to interact with both our sales and product teams. We'd like to send a big shout out to our three generous sponsors of the symposiums: Edgewater Networks, Intel and Polycom.
The Symposiums brought together over 100 companies representing Metaswitch customers from all over the country. Attendees gathered to hear about the current industry trends, innovative new offerings from Metaswitch, and to take advantage of time to network with other professionals in the industry. The agenda highlighted topics familiar to the crowd while also bringing more recent offerings to light including a session on VoLTE and VoWiFi. Another crowd favorite were the presentations given by our sponsors - Polycom and Edgewater Networks - as they provided informative sessions on their services and partnerships with Metaswitch. If you missed out, make sure to keep up with us on our Metaswitch Blog and reach out to your account manager to hear more about the symposiums.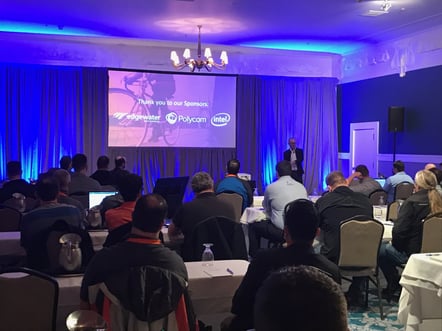 We hope to see you soon, check out our events page to see what is on deck in the coming months, including our recently added: Metaswitch Symposium in Canada.