5G Will Be a Turning Point for NFV
By Steve Gleave on Jul 5, 2019 5:00:00 AM
There is a palpable sense of frustration with Network Functions Virtualization (NFV) these days. After nearly seven years of work on developing NFV across the industry, we've seen some significant changes in how communication service providers (CSPs) build networks, deliver services and challenge their existing suppliers. But many are dissatisfied with results that haven't yet reached the height of NFV's promised cost savings.
5G will change all of that and will mark a turning point for NFV. Launching the next generation of mobile technology is the perfect time for operators to rethink how they build cloud environments and the applications that run in them.
According to CTO Martin Taylor, 5G standards encourage networks to be built in a more "cloud friendly way," and operators are being more demanding of their vendors to deliver that.
Taylor recently discussed how important 5G will be for advancing NFV at TelecomTV's DSP Leaders Forum.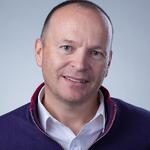 Born in the UK, Steve graduated from Bristol University in Electrical and Electronic Engineering and has lived and worked in the USA since 1996. He has spent his entire career selling, supporting and marketing networking products from companies that include Newbridge Networks, Premisys Communications, Ubiquity Software, Jetstream Communications and Endace. As Metaswitch's Senior Vice President of Marketing, Steve leads a team that defines, brings to market and evangelizes the software solutions and technologies that are not only powering consumer and business communication services but also transforming the architectures on which they are built.