Avoiding the Pitfalls of a DIY Telco Cloud
By Steve Gleave on Jun 28, 2019 5:00:00 AM
At TelecomTV's recent DSP Leaders Forum, Metaswitch CTO Martin Taylor discussed some of the challenges that operators face when it comes to building their own telco clouds for running virtual network functions (VNFs). In short, it hasn't been easy.
In the first two minutes of the video interview below, Taylor explains why building their own clouds is hard for telcos. For starters, the tools they have are difficult to work with, such as OpenStack. They often discover that they need to recruit people with cloud expertise, which has been more costly than they anticipated. But more generally, telcos simply don't have the global footprint and scale of the likes of Amazon, Google or Microsoft, which is what enables the cloud giants to attract developers and operate at a lower cost.
"Even if you're a telco with 50 million customers and you're running a cloud to host your own network functions, you're a tiny little cloud compared to the global footprint of an Amazon," he said.
Taylor suggests that rather than viewing public cloud operators as competitors, it's time CSPs accepted that there is a better way of building clouds than doing it themselves and started to look for ways to benefit from this existing cloud technology base.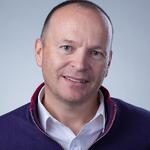 Born in the UK, Steve graduated from Bristol University in Electrical and Electronic Engineering and has lived and worked in the USA since 1996. He has spent his entire career selling, supporting and marketing networking products from companies that include Newbridge Networks, Premisys Communications, Ubiquity Software, Jetstream Communications and Endace. As Metaswitch's Senior Vice President of Marketing, Steve leads a team that defines, brings to market and evangelizes the software solutions and technologies that are not only powering consumer and business communication services but also transforming the architectures on which they are built.