Dean Bubley Weighs in on WebRTC
By Phil Harvey on Apr 3, 2014 3:21:00 PM
Independent analyst Dean Bubley has some advice for network operators who aren't sure what to do about WebRTC:
Start now.
Work fast.
Don't confine WebRTC to just one group or one initiative.
Expect to do more than just expanding existing IMS and IP services.
Use WebRTC to further your strategic goals for service innovation.
Bubley expands on each point and makes the case that WebRTC is not just disruptive, but advantageous to network operators who recognize its potential.
After you're done listening to this, make your plans now to be at Metaswitch Forum 2014 in May, where Bubley will be speaking on the topic of WebRTC. More details are available athttp://www.metaswitchforum.com.
Topics
Related Post
Posted By Carol Daniels on December 16, 2014
Paul Brittain will discuss WebRTC for enterprise communications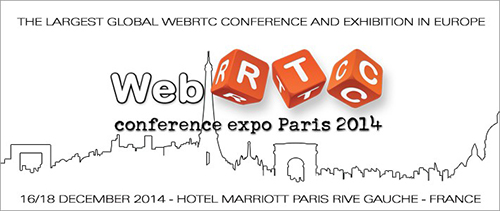 Posted By Metaswitch on December 08, 2014
Metaswitch is proud to be a Gold Sponsor for the WebRTC Conference Expo Paris 2014, December 16-18, 2014. Metaswitch Speakers: Topic: How WebRTC will ...