Deutsche Telekom evolves voice interconnect with Metaswitch Perimeta.
By Rob Welsh on Jan 12, 2021 10:59:46 AM
Following a comprehensive evaluation of potential solutions, Deutsche Telekom chose our Perimeta Session Border Controller (SBC) to support the industry's first hybrid cloud implementation of international interconnect services. International expansions of telephony services have historically relied heavily on building out physical infrastructure to establish in-country points of presence (PoP). As the leading cloud native network function (CNF) for voice security, interworking and analytics, Perimeta enables Deutsche Telekom to leverage private and public cloud environments to increase efficiency and rapidly expand points-of-presence into new global voice markets. By employing a hybrid cloud approach to deploying PoPs, Deutsche Telekom Global Carrier is removing traditional physical network limitations, minimizing costs, and reducing deployment time.

The recent announcement builds on Deutsche Telekom Group's existing relationship with Metaswitch, in which Perimeta SBC supports the operator's recently launched Next Generation IP Multimedia Subsystem (NIMS) platform in Germany. With Perimeta SBC for international interconnect, Deutsche Telekom Global Carrier extends the automation and cloudification of voice telephony on a global scale and lays the foundation for a multi-cloud strategy for international voice services. Learn more in this Deutsche Telekom blog post.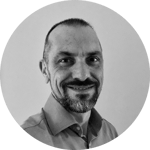 Digital Marketing, Metaswitch. Can talk in layers, packets and sessions but often found making sense of website traffic patterns and downloads.