Forum 2020 - Gone but not forgotten
By Steve Gleave on Mar 18, 2020 11:37:09 AM
As many of you are aware, Forum 2020 was originally scheduled for May this year, but it was recently canceled for reasons that we all understand.
We are now often asked about our plans for a future Forum. As it stands, with so much uncertainty in this constantly evolving situation, we're unable to contract or lock down any date or location until further notice. We'll continue to work on it of course, and will advise you as soon as the situation changes. History suggests that we'll give you at least 9 months notice of a new date, once we're in any sort of position to confirm.
I'm sure we all look forward to a future event when locations and circumstances permit.
Topics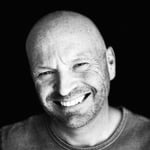 Related Post