Gaining a Cloud Edge
By Steve Gleave on Jul 3, 2019 5:00:00 AM
The network edge is generating a lot of excitement in our sector, and for good reason. The edge represents an opportunity to leverage a new kind of cloud environment where a host of new applications can be run that are likely to generate new revenues. It's a compelling growth story for our industry.
At the recent DSP Leaders Forum, hosted by TelecomTV, CTO Martin Taylor discussed how service providers will need to think differently about how they build these new edge cloud environments. He cautioned that doing it themselves may not be the best approach.
"For edge clouds to be monetizable, you've got to have an environment and an ecosystem that will attract developers to write apps that will leverage the cloud," said Taylor. "But if each and every telco is building their own edge stack, then you'll have a fragmented ecosystem and you won't get the critical mass that is going to attract developers."
Furthermore, telco edge stacks won't have the same richness of functionality that public cloud providers can offer, which is also not ideal for attracting developers.
An alternative approach is to partner with public cloud providers for edge deployments. While some may consider this an "if-you-can't-beat-them-join-them" strategy, it could be the most efficient way to build edge clouds with the right functionality and an established developer ecosystem.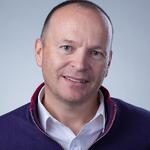 Born in the UK, Steve graduated from Bristol University in Electrical and Electronic Engineering and has lived and worked in the USA since 1996. He has spent his entire career selling, supporting and marketing networking products from companies that include Newbridge Networks, Premisys Communications, Ubiquity Software, Jetstream Communications and Endace. As Metaswitch's Senior Vice President of Marketing, Steve leads a team that defines, brings to market and evangelizes the software solutions and technologies that are not only powering consumer and business communication services but also transforming the architectures on which they are built.