Industry Expert Joe Weeden to Participate in FCC STIR/SHAKEN Summit
By Steve Gleave on Jul 5, 2019 11:52:53 AM
Per the FCC: "On Thursday, July 11, 2019, FCC Chairman Ajit Pai will convene a summit focused on the industry's implementation of SHAKEN/STIR, a caller ID authentication framework to combat illegal robocalls and caller ID spoofing. Chairman Pai expects major voice service providers to deploy the SHAKEN/STIR framework this year. The summit will showcase the progress that major providers have made toward reaching that goal and provide an opportunity to identify any challenges to implementation and how best to overcome them."
As a recognized expert in this field, Metaswitch's VP of Product Management, Joe Weeden, has been invited to participate in the summit and to explain the challenges faced by voice service providers when deploying call authentication technology, and how they may be overcome.
Metaswitch has been an early leader in delivering STIR/SHAKEN solutions to service providers. Our QCall CallerID verification solution was the first to pass the ATIS Robocalling Testbed and has more recently become an integrated and unique part of Transaction Network Services' (TNS) Call Guardian Authentication Hub. Call Guardian enables carriers to quickly and economically go-to-market with a call authentication solution that meets FCC Chairman Ajit Pai's call-to-action to adopt protocols that combat illegal spoofing and better protect subscribers from unwanted robocalls.
Interested parties will be able to follow the summit on a live webcast via this link.
Agenda details now available here: https://docs.fcc.gov/public/attachments/DA-19-635A1.pdf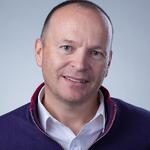 Born in the UK, Steve graduated from Bristol University in Electrical and Electronic Engineering and has lived and worked in the USA since 1996. He has spent his entire career selling, supporting and marketing networking products from companies that include Newbridge Networks, Premisys Communications, Ubiquity Software, Jetstream Communications and Endace. As Metaswitch's Senior Vice President of Marketing, Steve leads a team that defines, brings to market and evangelizes the software solutions and technologies that are not only powering consumer and business communication services but also transforming the architectures on which they are built.