It's Time to Talk at MWCA | South Hall, booth # S.1160
By Steve Gleave on Sep 10, 2018 9:00:00 AM
As we get ready for the Mobile World Congress Americas (MWCA) event in Los Angeles this week, Metaswitch is excited to share what we're doing to be the "Talk of Mobile." Leading with our cloud native software expertise, Metaswitch provides the solutions for making today's mobile voice infrastructure and services more efficient and scalable while laying the foundation for future 5G services.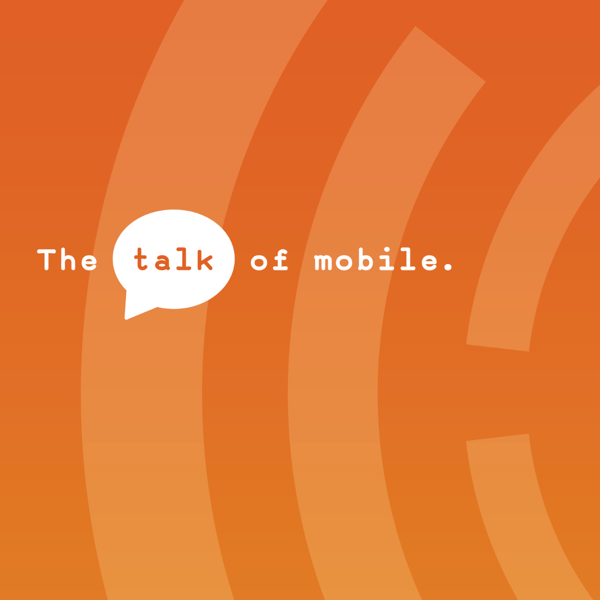 5G is unlike any previous mobile generational shift in that the new technology is expected to support a far more diverse set of use cases which will require a fundamentally different and cloud-based network architecture. That means 5G architectures must be cloud native. Early 5G plans show that industry-leading operators are embracing the cloud native concept, relying on microservices and virtualized containers.
With the first 5G service launches expected in the U.S. by the end of this year, Metaswitch will be available at MWCA to discuss the advantages of cloud native software design and to share our pioneering experience with developing cloud native virtual network functions (VNFs). We've long understood the potential for cloud native design principles to transform communications networks. That's why we built our Clearwater Core virtualized IP Multimedia Subsystem (vIMS) inherently for the cloud – whether public, private or hybrid – years before the industry was talking about cloud native.
But 5G isn't all we'll be talking about at the show. Indeed, we strongly believe that the industry shouldn't "lose its voice" from overhyping 5G. It's important that we don't lose sight of the value of voice communications in today's networks. There are major efficiency gains and service innovations yet to be achieved in 4G voice services. Here's a sampling of the mobile voice solutions we'll be showing off in LA.
Voice over LTE (VoLTE)
VoLTE is the most efficient way to deliver mobile voice services today, and the best way to deploy VoLTE is to implement a virtualized solution. Metaswitch is the first company to offer a truly cloud native full stack VoLTE solution (SBC, IMS and TAS). Our cloud native approach results in dramatically lower overheads, higher resilience and the ability to scale capacity on demand. With VoLTE, service providers gain spectral efficiency and the core network foundation on which to build services such as Voice over Wi-Fi (VoWiFi) which can also improve customer satisfaction by providing better indoor coverage for voice calls.
Open Service Creation
Our Sentinel OpenCreate service creation framework (SCF) and Rhino Telephony Application Server (TAS) are the key tools service providers need to drive down the cost of delivering traditional voice services and develop new revenue-generating applications. The Open Service Creation solution allows service providers to expose network assets via open northbound APIs to in-house or third-party developers to create unique and differentiated service offerings.
MaX by Metaswitch
By combining the simplicity of the smartphone native dialer with the reliability of network-based voice and messaging services, we developed a unique product that enables mobile operators (MNO and MVNO) to deliver a new breed of services to underserved mass market communities that are "mobile native". The award-winning MaX by Metaswitch offers group communications and collaboration features, multi-persona support (using network intelligence) for work and personal lines on one device, multi-device and cross platform support, and simple tools that make the service easy for customers to use, manage and provision from their native mobile interfaces. The applications are ideal for small businesses, prosumers and family groups, which have lacked viable, affordable voice and messaging services tailored to their needs. The business feed channel, with group chat and presence, enables small businesses and teams to communicate better with customers and colleagues.
UC and Group Communications
The business benefits of Unified Communications (UC), group communications and collaboration are no longer tethered to the desktop. Our Accession Communicator delivers enterprise voice services to mobile devices via Wi-Fi, 3G or 4G so that business users have the features from the desktop even when they are on the go. New upgrades to our client applications continue to raise the bar in what enterprise customers should expect from a leading UC&C solution.
There's a lot to talk about at this year's MWCA. Whether you're looking to migrate to packet-based VoLTE services, transition to cloud native NFV in preparation for your 5G deployment or quickly deploy solutions for true mobile natives, Metaswitch has something to say and the solutions to back it up. Come see us on in the South Hall, booth # S.1160 (northwest corner). You can't miss us – we're the talk of mobile.
Topics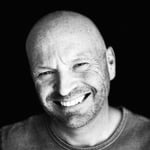 Related Post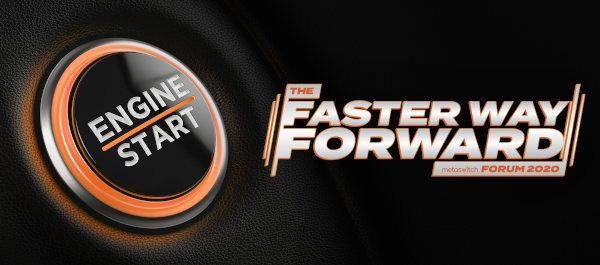 Posted By Steve Gleave on March 18, 2020
As many of you are aware, Forum 2020 was originally scheduled for May this year, but it was recently canceled for reasons that we all understand.
Posted By Steve Gleave on September 05, 2019
At the 5G Asia show in Singapore next week, from September 10-12, Metaswitch will host a pre-conference workshop on core network strategies that will ...