Metaswitch Files Federal Antitrust Lawsuit Against Ribbon Communications
By Martin Lund on Nov 19, 2018 2:00:00 PM
Metaswitch has filed an antitrust action against Ribbon Communications1, alleging that Ribbon is engaging in anticompetitive conduct that could harm our service provider customers, and those people living in communities across the U.S. and Canada who depend on the services they provide. This wide-ranging lawsuit could help ensure that tens of millions of North Americans continue to have access to cost effective and reliable upgrades of their fixed-line telephone networks.
Metaswitch is Ribbon's only significant remaining competitor in the U.S. and Canada that competes to transform and modernize these land-line telephone networks. The lawsuit alleges that Ribbon has aggressively consolidated the industry through serial acquisitions and is illegally using exclusionary and deceptive tactics to eliminate its last major competitor in the market.
The allegations in the complaint maintain that Ribbon (and their predecessor entities) launched an anticompetitive campaign to drive Metaswitch from the market with actions that we believe included:
asserting some of its intellectual property rights in bad faith and in contravention of royalty-free licensing obligations,
systematically maligning Metaswitch to customers with false and misleading information, and
pressuring customers to choose Ribbon instead of Metaswitch with coercive pricing practices.
To protect the market, our customers and ourselves, we are now seeking damages and permanent injunctive relief to prevent Ribbon from continuing its unlawful conduct.
For additional information, including a copy of the complaint, visit www.metaswitch.com/antitrust.
Ribbon Communications, Inc. is a newly combined entity formed by the merger of GENBAND Holdings Company, Sonus Networks, Inc., and various holding companies. "Ribbon" when used in this blog post, refers to Ribbon Communications plus any of its predecessor entities included but not limited to Genband and Sonus.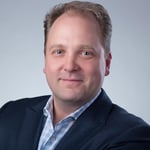 Martin Lund joined Metaswitch in 2015 as Chief Executive Officer. Lund is leading Metaswitch into its next phase of growth, building on the momentum in its solutions for mobile, fixed-line, business, and core networks.

Lund joined Metaswitch from Cadence Design Systems, where he served as senior vice president and general manager of the company's IP Group since 2012. Prior to that, he held a number of top management positions during a 12-year tenure at Broadcom, including senior vice president and general manager of the Network Switching Business. He earlier served in engineering leadership roles at Intel.

Lund holds a degree in electronic engineering from Frederiksberg Technical College and Risø National Laboratory at the Technical University of Denmark in Copenhagen.