Public Cloud Software Stacks are Game Changers for Telcos
By Steve Gleave on Jul 2, 2019 5:00:00 AM
The availability of public cloud stack software could be a boon for CSPs looking for a hybrid cloud model for deploying networking virtual network function (VNF) workloads. In the last six months or so, the market has seen the introduction of Amazon Outposts, Google Anthos and Microsoft Azure.
Public cloud operators have recognized that enterprises don't necessarily want to run everything in the public cloud. And this trend opens possibilities for CSPs as well. There will be some VNFs that CSPs will want to run on their own infrastructure in their own data centres, and some that they are happy to run in the public cloud.
In the video clip below, CTO Martin Taylor suggests that telcos can take advantage of this public cloud stack movement. "Stop struggling with OpenStack and embrace these public cloud stacks, and maybe life will be easier from the point of view of virtualizing network functions," he said.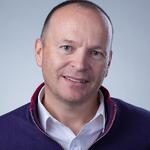 Born in the UK, Steve graduated from Bristol University in Electrical and Electronic Engineering and has lived and worked in the USA since 1996. He has spent his entire career selling, supporting and marketing networking products from companies that include Newbridge Networks, Premisys Communications, Ubiquity Software, Jetstream Communications and Endace. As Metaswitch's Senior Vice President of Marketing, Steve leads a team that defines, brings to market and evangelizes the software solutions and technologies that are not only powering consumer and business communication services but also transforming the architectures on which they are built.