And the light goes green. Start your engines for Forum 2020
By Steve Gleave on Dec 16, 2019 10:00:03 AM
After an olympic-style hiatus, our famed Metaswitch Forum will be returning in May 2020. We'll be holding our next installment at the spectacular Aria resort in Las Vegas. If you've not been to the Aria conference center before, it's quite something: Lots of metal, glass and space - more akin to a modern day airport terminal than a conventional, sleep-inducing, conference cave. And from May 11-14, 2020, it will play host to our most exciting Forum yet: The Faster Way Forward.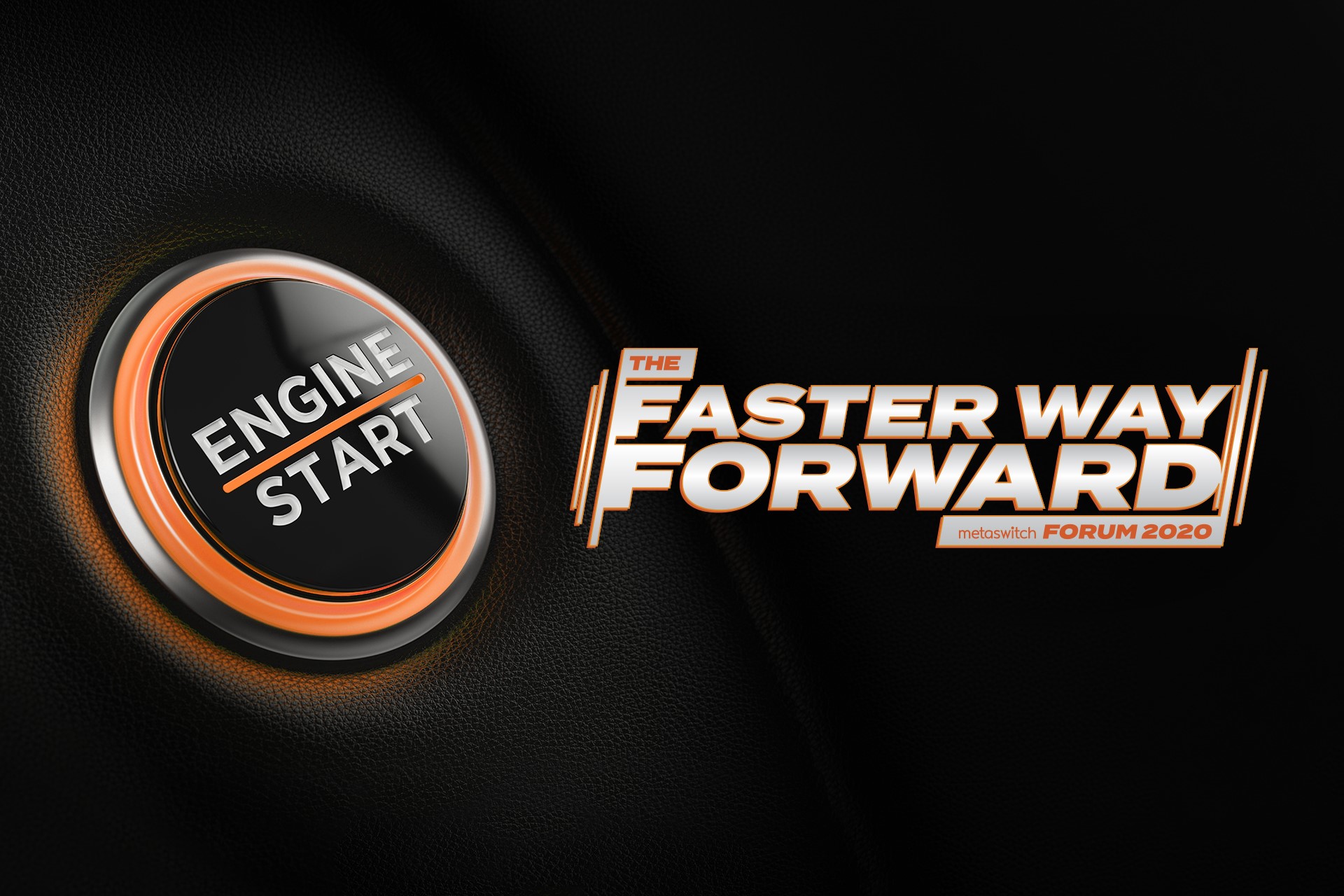 Regular Forum attendees know exactly what to expect: An aspirational theme, creatively brought to life across three full days of keynote presentations, educational tracks, partner expo and evening entertainment. We work hard to balance networking, learning and fun, all against a backdrop that draws ready analogies between a subject of broad general interest and the business and technology challenges facing our network operator customers.
If you've never been to Forum before, then it's most definitely time to stop spinning your wheels and get in the race. While we'll certainly be looking ahead to the technology twists and turns that the next decade will bring, we'll also continue to dive deep into the solutions that you use today - looking at how you can tune those network engines for maximum performance. Customers know that Metaswitch has always been in the communications grease pit with them, keen to ensure that you get the most out of the products we develop to keep your business motoring. Forum continues this tradition of hands-on education, coupled with ready access to our subject matter experts and plentiful networking opportunities with like-minded enthusiasts.
May 2020 might seem quite far on the horizon, but we'll eat those miles up really fast. So I encourage customers and prospects to register for Forum at your earliest opportunity. Both our event itself, and the Aria preferred-rate room block can quickly reach capacity, and I'd hate for anyone to miss out on what is still considered to be one of the industry's premier events. After all, while much in our industry moves fast, the quality of Metaswitch Forum remains.
I'm looking forward to everything that Forum 2020 will be, and am already eagerly awaiting that light going green on May 11th. But you don't need to wait until then; start your engines now and register today. Metaswitch Forum is back. And officially moving forward.