What are Metaswitch Business Services?
By Bryan Grimm on Mar 22, 2021 2:52:14 PM
Communications software that meets the needs of your business customers
Business communications is changing dramatically. In response to the COVID-19 pandemic, businesses adapted quickly to support employees working from home by introducing online collaboration tools and video calling to replace in-person meetings. Some of these changes are becoming new working habits. As more employees work remotely, businesses are rethinking traditional office spaces and their communications systems. They need flexible communications and collaboration services to support employees wherever they are and however they connect.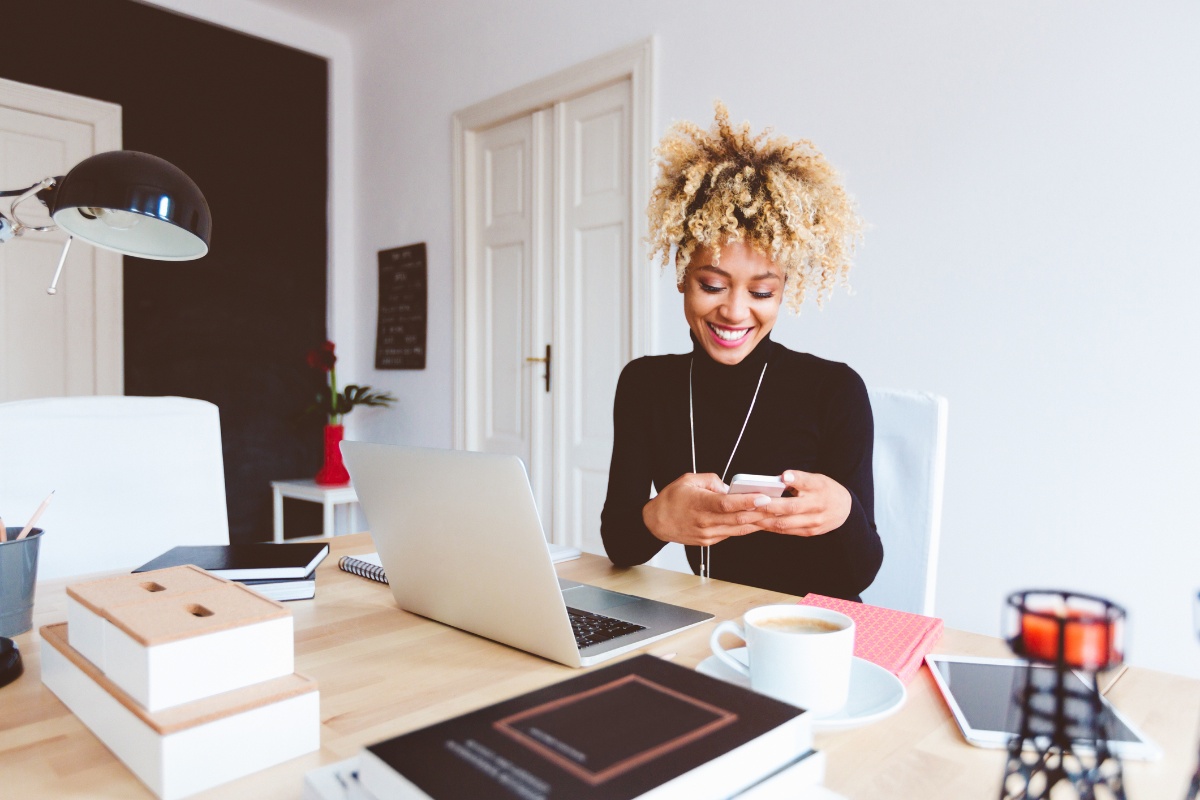 Communications service providers (Operators) are ideally positioned to help businesses adapt to these changes by making it easier for employees to connect and engage with colleagues and customers. They have trusted brands, local market knowledge and reliable networks. Their solutions, support and reliability make them the trusted supplier by businesses worldwide.
The challenge for service providers is that the business market is diverse. Businesses have unique requirements and often a broad range of existing communications solutions. This can include on-premises PBXs, Microsoft Teams, personal or company-owned mobile devices, and disparate OTT applications. Successful Operators must offer services for businesses and their users across these environments. However, few business communications solutions in the market are designed for service providers to address all business scenarios.
Metaswitch Business Services provides the most complete solution portfolio that offers Operators the flexibility to create communications and collaboration services to meet any business requirement and keep business users connected and productive wherever they are. Metaswitch enables service providers to leverage their trusted brands and networks to deliver differentiated services and grow revenue in the rapidly changing, highly competitive business communications market.
Enabling Operator Success in Business Services
Metaswitch Business Services enable service providers to create unique customer experiences and grow service revenues, leveraging their respected brands and network quality. Our solution is built for the Telco Operators to brand and customize from their own network. Our brandable products and services provide the tools and support the operators' need to win more share of the business communications market through differentiated offerings.
Metaswitch is dedicated to helping operators to grow their businesses and profitably expand the number of business users they serve. Our solution is economically aligned with service provider business models. Operators own and manage the Business Services platform, while Metaswitch's licensing model minimizes operational costs. Management capabilities from a single-pane-of-glass web interface provides troubleshooting, diagnostics, and analytics to simplify Operator operations. Metaswitch also works with Operators on product development and provides marketing support to help Operators maximize return on investment and customer acquisition.
With our solutions – from the communications software to the product development and marketing support services -- Metaswitch helps you to design and deliver business services that are tailored to individual enterprise requirements with the reliability and security they demand.
Mobile Native Experience
The workforce is increasingly distributed and mobile as more business users work from home and connect via mobile devices. Businesses typically have employees who juggle multiple mobile apps for communicating with colleagues or customers, which is complex and insecure. Most UC solutions include mobile support as an add-on, which often lacks full functionality and creates an undesirable (disjointed) user experience. Metaswitch integrates into your network to enable a better "mobile native" user experience for your business users. This provides users with your UC and Collaboration (UC&C) services that are better integrated on the native dialler of their mobile devices. This integration provides a superior experience because it combines the functionality of UC&C features, the simplicity of mobile devices, and the reliability and security of service provider networks.
Open Partner Ecosystem
Metaswitch leads an open partner ecosystem of hardware and software suppliers that provides a broad choice of end user devices. Our partnerships extend the range of our solutions by adding more features as we continue to open APIs, which gives Operators the flexibility to design services that meet unique customer requests, such as preferences for handsets or IP phones. Business Services partners include Poly, Yealink, Grandstream, Snom, Mondago, CTI, MiaRec and Dubber just to name a few.
Continuous Innovation
Metaswitch is recognized as a long-time leader in providing high-performance, cloud-native software to the communications industry. For more than 35 years, Metaswitch software has powered the voice, data, and UC&C services of some of the world's largest service providers and gained a reputation for providing the industry's most resilient, best-supported, carrier-grade products. Metaswitch continuously innovates to support Operators to create differentiated services and increase service revenues. Our products and solutions provide a platform for introducing new value-added services and features. As a Microsoft company, we have an aggressive roadmap to develop additional business solutions for Operators that incorporate a variety of user interfaces, including Microsoft Teams.
Private and Public Cloud Support
Metaswitch recognizes that Operators have varying cloud strategies and are in different stages of cloud services adoption, ranging from deploying network functions in their own data centers to shifting some or all network functions to public clouds. Our Business Services solutions are built on cloud native software that can be deployed in private, public and hybrid cloud environments.
Business Services Solutions
UC and Collaboration
The Metaswitch UC and Collaboration solution portfolio is called MaX UC. Max UC is built for the Operator to brand and customize and provides a hosted UC solution for Operators to meet their business customers' requirements across desktop, fixed and mobile devices. MaX UC delivers a mobile native experience that is easy to use. MaX UC delivers comprehensive UC&C features with the simplicity of the native dialler and the reliability and security of service provider networks.

MaX UC is ideal for businesses of any size that want to introduce UC&C features for their employees or need to replace an end-of-life, on-premises solution with hosted PBX and UC, including integrations into Microsoft Teams. Through its unique mobile native user experience, MaX UC excels in supporting mobile and remote employees using any type of mobile or fixed device.
Microsoft Teams Direct Routing
Businesses are rapidly adopting Microsoft Teams. The number of daily active users for Teams increased from 20 million in November 2019 to 115 million in October 2020. Employing SIP trunking, Direct Routing allows interconnection of the PSTN with the Microsoft cloud-based Phone System, facilitating calls between Teams users and mobile or fixed line telephone subscribers anywhere in the world. Metaswitch Perimeta Session Border Controller (SBC) is certified by Microsoft for Direct Routing for Teams. Our cloud-native SBC provides a robust, scalable, and flexible solution for deploying SIP trunking.
Direct Routing is perfect for existing Teams users who want to extend the Teams experience to include inbound and outbound dialling between the Microsoft Phone System and fixed-line and mobile numbers.
SIP Trunking
SIP trunking replaces classic TDM enterprise voice connections with a voice over IP (VoIP) service that shares the broadband connection employed for data and internet. As businesses adopt all-IP communications, they need SIP trunks to support voice, video and multimedia services and connect their existing PBX systems to the Internet. Our SIP trunking solution is built on the MetaSphere Call Feature Server (CFS) and Enhanced Application Server (EAS). The addition of Perimeta SBC secures both the Operator and enterprise network. The combination of these platforms enables operators to deliver anything from a simple business telephony service to a comprehensive UC solution.

National or multinational businesses that have installed PBX systems need SIP trunking to support VoIP, multimedia communications, and UC&C.
Cloud Contact Centers
Metaswitch's Cloud Contact Center offers more functionality than traditional hardware, premise-based solutions at a fraction of the cost. Our hosted Cloud Contact Center is customizable, easy-to-use, reliable, and secure. We provide you with the tools you need to enhance your customer experience and deliver world-class support, including omnichannel communication options, intelligent skill-based routing to direct customers to the most appropriate agent, integration with Direct Routing for Microsoft Teams, as well as easy-to-use dashboards showing real-time reporting, statistics, and analytics to improve overall call center performance.

Business customers with existing UC and Collaboration solution increase the value of their investment with the addition of Cloud Contact Center features.
Why Metaswitch
At Metaswitch, we develop software products and solutions that power the voice, data, and unified communications services of fixed, mobile, and converged service providers worldwide. More than 330 Operators rely on Metaswitch Business Services solutions to deliver unique experiences to their enterprise customers and grow business service revenues. Our products and solutions support over 30 million business users worldwide. Operators that want to enter new markets, reduce costs, and constantly leverage the benefits of modern technology innovations, choose Metaswitch.
Click here to learn more or contact us to request a consultation.
Topics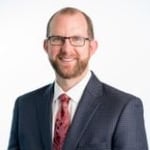 Marketing, Unified Communications and MarketVisions
Related Post

Posted By Jesse Lee on April 04, 2022
Most operators understand that Contact Center solutions are very lucrative. Contact Center solutions provide a profitable revenue stream with an ARPU ...