Metaswitch's Software Engineer Apprenticeship is run in partnership with Ada, the National College of Digital Skills. The Apprenticeship is a two-year program with 80% of your time working at Metaswitch and 20% in the classroom.
At the end of the two years you will have a Foundation Degree in Digital Innovation, validated by the Open University, and the skills and experience from two years at one of the industry's top software companies. And you won't have any student debt!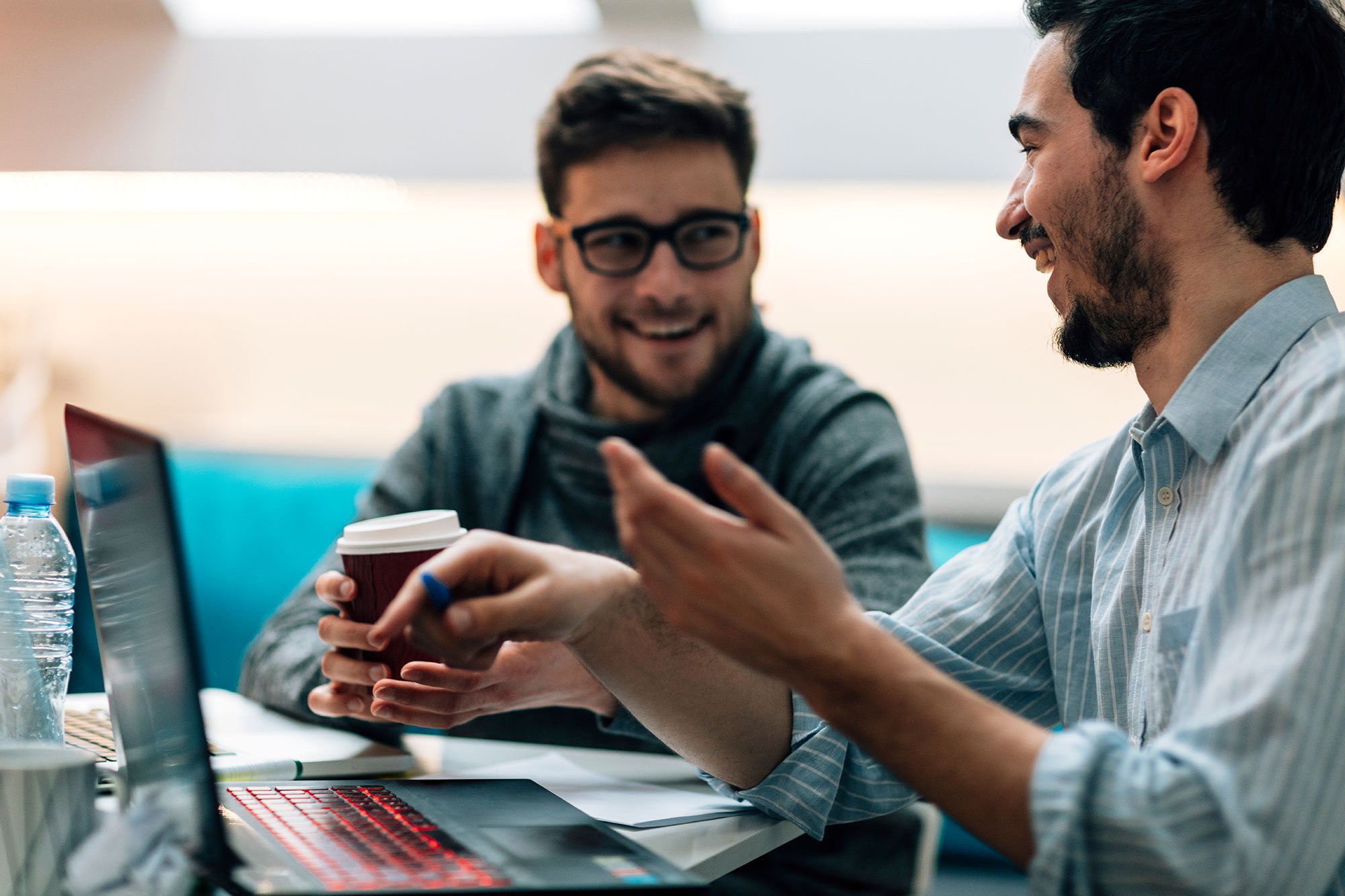 Who are Metaswitch?
Metaswitch is the world's leading cloud native communications software company. We develop commercial and open-source software solutions that are constructively disrupting the way that service providers build, scale, innovate and account for communication services. The company was established over 35 years ago and we now have over 800 employees across the world, including the UK and US.
We are recruiting talented and motivated people to join us as Apprentice Software Engineers. You do not need any experience – just an interest in technology, a passion for solving complex problems and willingness to take on big challenges.
This Apprenticeship will be based out of our North London (Enfield) office and will start in February 2021.
Where will you fit into Metaswitch?
You will join the Engineering side of our business: designing, developing and testing products that are revolutionising the communications industry. From day one, you will be assigned real tasks working on the design and development of complex software. You'll have a training program mixing your study at Ada with training from an expert mentor at Metaswitch and tailored to your specific needs and objectives.
Our Engineering Team creates complex software solutions. That means building everything from huge telecommunications networks to cutting-edge mobile apps that work on the latest Android and iOS devices. We have been writing code for a long time, but we make sure to keep up-to-date with the latest languages and agile development techniques: you might find our developers writing C for lightning-fast media processing, or pushing the boundaries writing micro-services in innovative new languages like Rust.
What do you need?
For this position, we need someone who has the following.
5 GCSEs, A* to C or the new grades 4-9, including Maths & English Language (or equivalent)
2 A Levels (or equivalent), at grade C or above, preferably in Science, Technology, Engineering & Mathematics
Interest in technology
Good communication skills
Passion for solving complex problems
What's in it for you?
£20,000 salary
20 days' holiday (increases throughout your service)
Eligibility for some great perks, including an excellent non-contributory pension, life assurance, health insurance and eligibility for our bonus plan.
In addition to all of this, we have team and office morale events with a very generous budget. Activities can vary from dinner/drinks, bowling or go-karting with your team mates, to a day or weekend away with a larger group (where Centre Parcs, Paris and Vilnius have been some recent destinations).
You'll also have the opportunity to take part in a wide variety of other sports and activities – including football, badminton, bridge, board games and tag rugby, to name but a few.
Apply now
Alternatively, email us a copy of your CV along with a covering letter outlining why you are interested in joining our Apprenticeship programme to careers@metaswitch.com.