A Cloud Contact Center is a comprehensive suite of tools, applications and cloud-hosted services for contact centers in large organizations that require multiple communications channels (including phone calls and messaging), sophisticated call routing, agent management and analytics.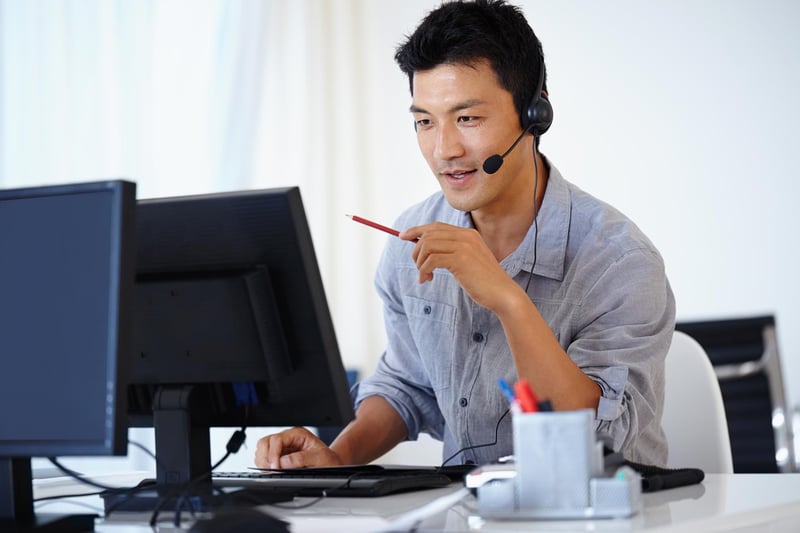 A contact center is a department or facility that handles contact with customers or clients. Whereas a call center only handles phone calls, a contact center handles communications over multiple channels.
Getting the contact center right is essential for a client-facing organization's success. If sales or support calls aren't handled well, it can result in lost revenue and damaged reputations.
Large organizations (such as businesses, charities or government departments) face many challenges when handing communications with their customers or clients.
Customers and clients expect to be able to contact an organization using their preferred communications channel, whether that's a phone call, an email or an instant messenger chat.
Contact centers need to route calls and messages to the correct department or agent so that customers and clients can get a quick resolution to their issue.
Contact centers need to be as efficient as possible, and so they need to manage their agents' time well and automate as much of the process as possible with functions like auto-attendant or music-on-hold.
Contact center supervisors need to monitor

and optimize

the services they provide.
IT departments need to deploy contact center systems as quickly as possible, with as little overhead as possible.
A Cloud Contact Center solution can help large organizations meet the challenges of communicating with their customers or clients. A Cloud Contact Center solution typically:
integrates multiple communications channels into a single system so that agents can communicate with customers or clients by phone call, email or instant messaging, and maintain a consistent record of all communications regardless of the format.
includes advanced call-routing, aided by auto-attendant and sometimes by interactive voice response (IVR), to ensure that customers and clients get to speak to a qualified agent in the right department as quickly as possible.
uses automated services like auto-attendant and music-on-hold to reduce the number of staff required to provide the contact center service and to take care of callers until an agent becomes available.
features workforce management tools so that agents and supervisors can manage their time effectively.
gives supervisors access to high-level dashboards and detailed analytics, including data like average call duration, call waiting time and agent idle time, so that supervisors can optimize their contact center.
is hosted in the cloud by a service provider, such as a telecom network operator or a dedicated contact center service, eliminating the need for the contact center organization to deploy or maintain any hardware systems other than the computers and phones that agents and supervisors need to access the system.
Learn more about Metaswitch's Cloud Contact Center solution for network operators