The Metaswitch Access Gateway Function (AGF) solution has been successfully tested by Vodafone Group labs in the UK to demonstrate the world's first implementation of the 5G Wireless Wireline Convergence (WWC) AGF standard. Taking full advantage of the automation capabilities of Kubernetes and Helm, the trial system was deployed in Vodafone Labs entirely remotely and has successfully demonstrated the attachment of standard fixed network residential gateways (FN-RG) to the 5G packet core, with mapping between wireline broadband and 5G authentication, authorization and session establishment procedures performed in the AGF.
Part of our 5G Fusion Core product suite, the AGF is a true cloud native solution built from scratch using microservices methodologies and deployed entirely within containers. This ensures strong performance and network deployment flexibility for service providers. The AGF complements our Fusion Core User Plane Function (UPF) and is supported by our portfolio of Service Based Architecture (SBA) functions. These include not only the 5G core control plane components but application, service and subscriber management elements.
"Working with Metaswitch, we have been able to prove that the technology works in practice, and we have been very impressed both by the performance of the AGF in Metaswitch's 5G Fusion Core solution and its cloud native architecture. This trial more than justifies our faith in the value and the practicality of broadband convergence."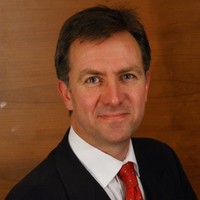 Gavin Young
Head of Fixed Access Centre of Excellence at Vodafone Group Technology
---
Along with the Fusion Core UPF, the Metaswitch Fusion Core AGF is powered by our exclusive Composable Network Application Processor (CNAP) packet processing software. CNAP enables us to deliver silicon-like performance in pure software-based switching and routing solutions, hitting throughput metrics that meet those of hardware alternatives, while affording the flexibility inherent in 100% cloud native network infrastructures. This performance was recently validated by Intel engineers and documented within an Intel Solution Brief. Deployed within a container environment managed by Kubernetes, we leveraged commercial test equipment to simulate high traffic loads across our Fusion Core user plane function. In those tests we were able to exceed 500Gbps throughput using a single, dual-socket, Intel-based server.
Wireless wireline convergence is emerging as one of the most critical use cases for deploying a 5G packet core and is poised to provide unique value to the global carrier industry. This industry-first evaluation test builds on a great deal of interest from converged network operators and is clearly demonstrating the importance of delivering an AGF as an integral part of a high performance 5G Core offering.