Developed by Metaswitch.
Rhino TAS enables operators to expose network capabilities through a controlled set of APIs (application programming interfaces) simplifying in-house application development and enabling application development by 3rd parties with controlled risk.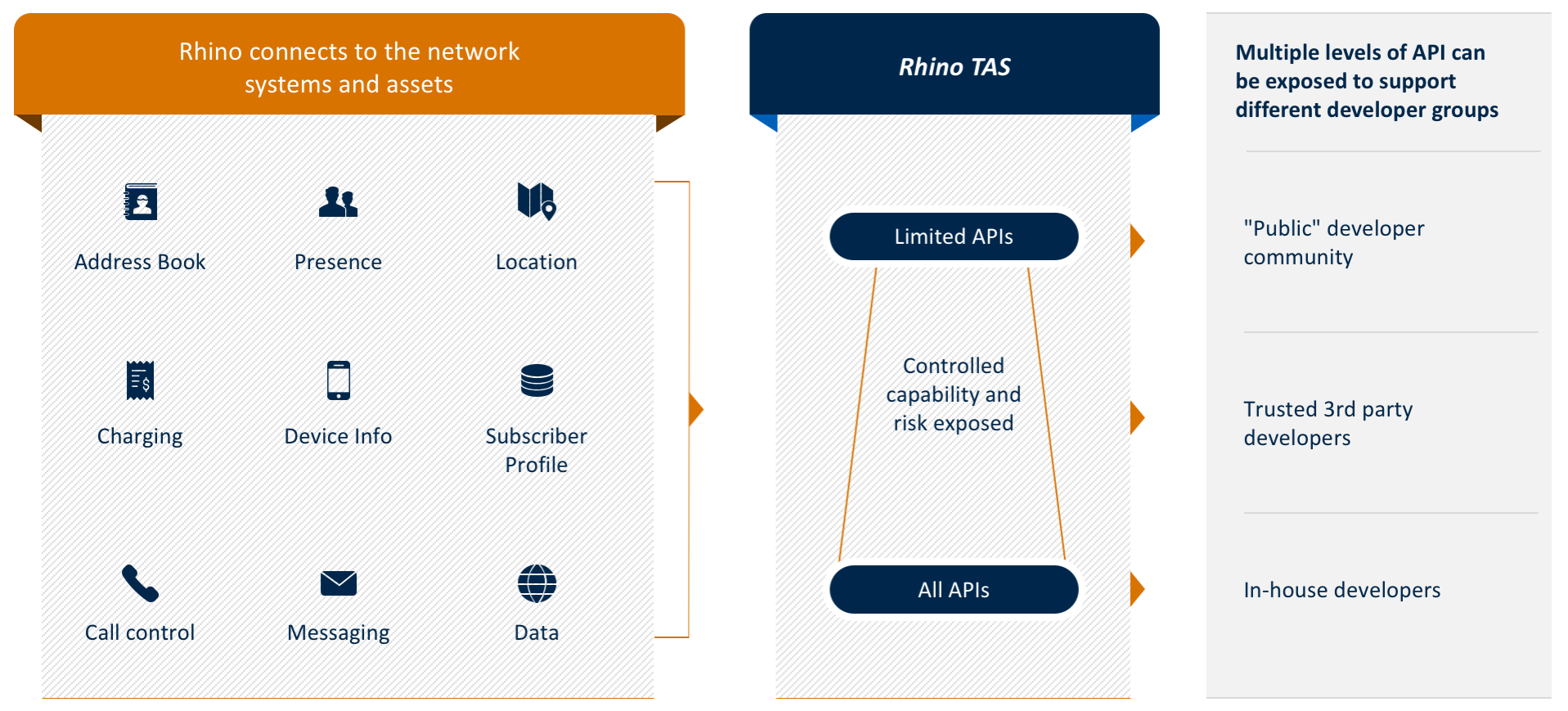 The broadest range of capabilities available from any network systems may be exposed for in-house developers, trusted 3rd parties may be offered a more controlled set and a tightly controlled subset may be made available to support the emerging global community of application developers. RESTful APIs (which are easy-to-use, secure and widely accepted) may be used, or APIs conforming to any other standard such as GSMA OneAPI for example, may be offered.
In-house applications and those developed by trusted third parties may also be hosted on the Rhino platform.