Developed by a Rhino TAS customer.
This application enables subscribers to protect their identity and privacy – helping them avoid their number being shared with 3rd parties and helping them to avoid interruption from unwanted calls. Sometimes called: Selective CLIR.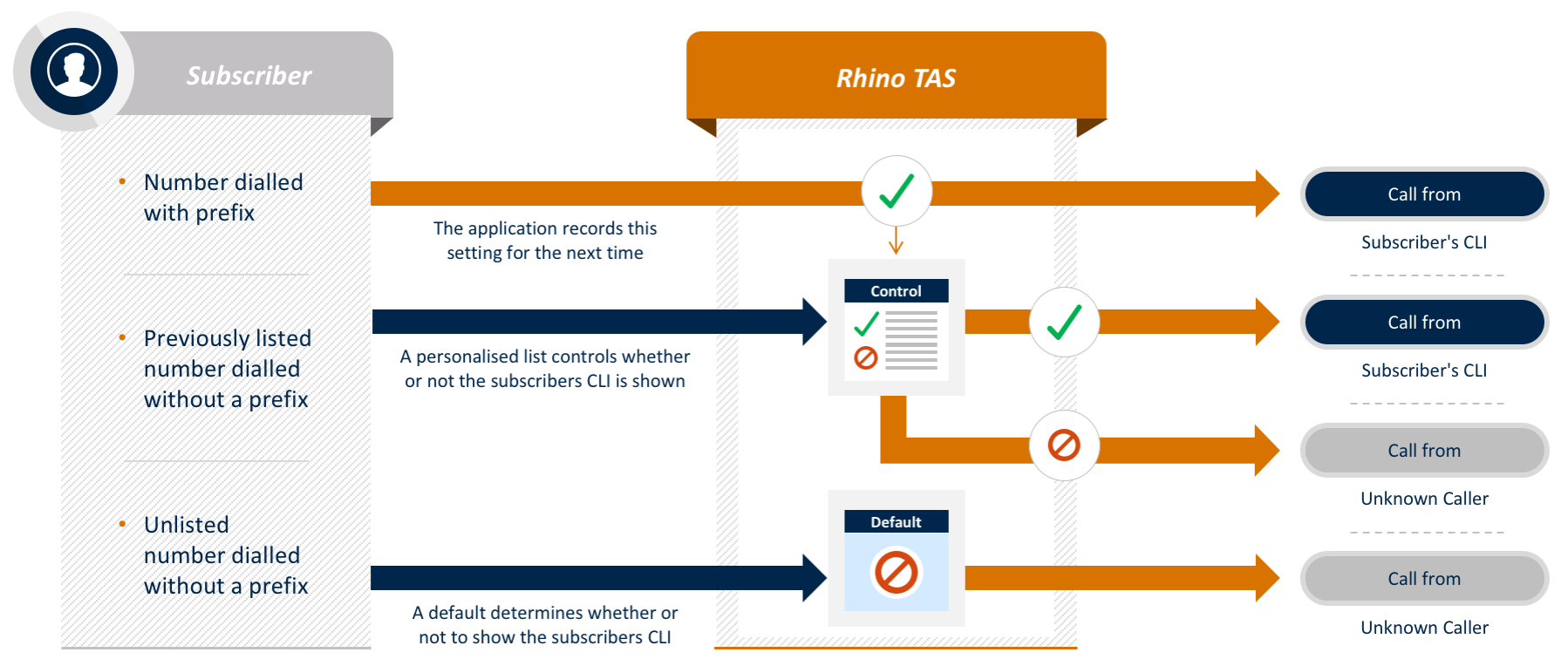 When making an outbound call, this application helps the subscriber to control who sees their phone number (their CLI) and who doesn't according to personalised settings. The subscriber can configure the application to show (or hide) their CLI by adding a specific prefix to the dialled number – and the application remembers the choice for subsequent calls. A configurable default setting is used for unlisted numbers dialled without any prefix.
Subscribers can manage their settings using USSD menus, calling the application service number or via a web portal.
This service is often a regulatory requirement.