Developed by a Rhino TAS customer.
A wide range of location-based services have been developed that run on the Rhino TAS and deliver real-time location information to subscribers or other IT systems within the network operator. This enables Operators to use location to add-value to their service portfolio, either by enhancing existing services by adding location or launching entirely new location-based services. This creates service differentiation and so helps attract and retain subscribers.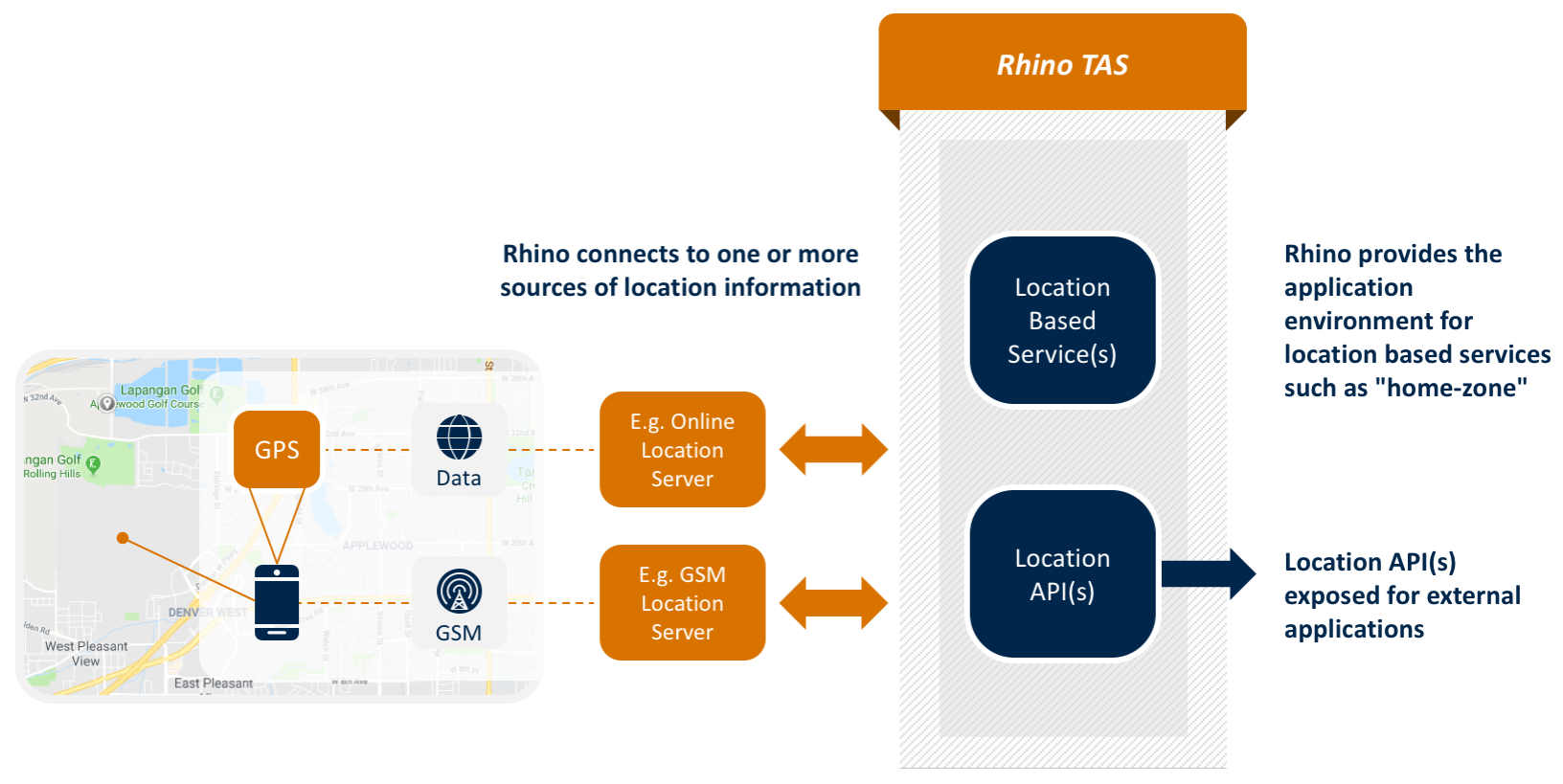 Rhino TAS provides an ideal telecom application environment for real-time location-based services (LBS). Rhino connects to one or more sources of location information. These sources include the networks generic location server, the Home Location Register (HLR), Home Subscriber Server (HSS) or information provided the subscribers handset using its data connection.
The application environment provided by Rhino is based on the JSLEE standard enabling the operator to quickly and simply develop their own applications or to enhance existing applications with location information. Operators can also choose location enabled applications developed by third parties. For example, operators can offer a range of services that use location, such as:
Push advertising and promotions based on location
Location based tariffs (e.g. home zone)
Notification of vicinity of friends
Alerts based on location
Alternatively, Rhino can be used to provide IT-friendly APIs (such as REST APIs) and simply re-present the location information for use internally by the operator or externally to 3rd-party hosted applications.
Specifically, several Rhino TAS operator customers have taken this approach and provided such services as:
Location for Emergency services call handling and routing
Maintain a real-time database of current location information + API to access
Home Zone Fixed-Mobile Tariff
Taxi calling service using location
Tourist Location Alerts
Mobile Mapper
Location-specific call divert