Developed by a Rhino TAS customer.
The Personal Call Manager application provider subscribers with the ability to personalise how they want the network to handle incoming calls – protecting them from interruption at inconvenient times, helping them avoid the cost of unnecessary roaming charges and enabling them to channel important calls directly to their preferred device.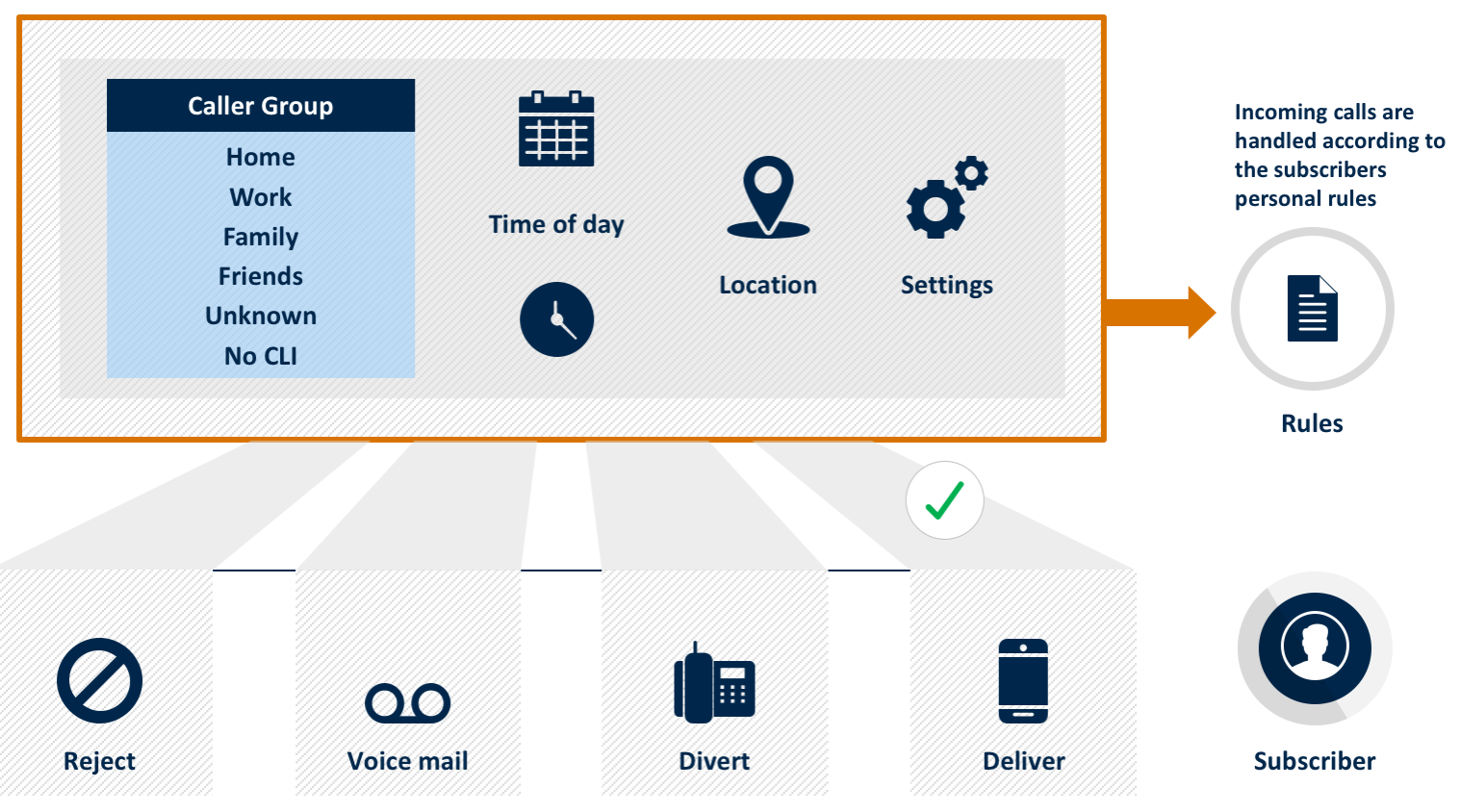 Encompassing and extending the Follow-Me, Do Not Disturb, Find Me and Call Screening applications, subscribers can define a number of "Profiles" such as "In Meeting", "Overseas", "Work" and "Home" and establish rules that determine whether calls should be presented, screened, sent directly to voicemail, or diverted.
Rules can be enabled and disabled automatically according to the time of day (and day of week) or according to the subscriber's location. The subscriber can also change profile at any point from their phone. Call handling rules may also take into account which contact group the caller belongs to (e.g. work, friends, family, unknown).
Subscribers manage their settings through a web portal or via a smartphone application.
This application could be extended to support calendar integration – enabling call handling to automatically adjust for the subscriber's calendar events.