Developed by a Rhino TAS customer.
Enables customers to safely publish a temporary phone number through which the public can reach them – but protects their personal regular phone number. Customers have the simplicity and convenience of using their own phone to receive the calls. Sometimes called: Rented alias number.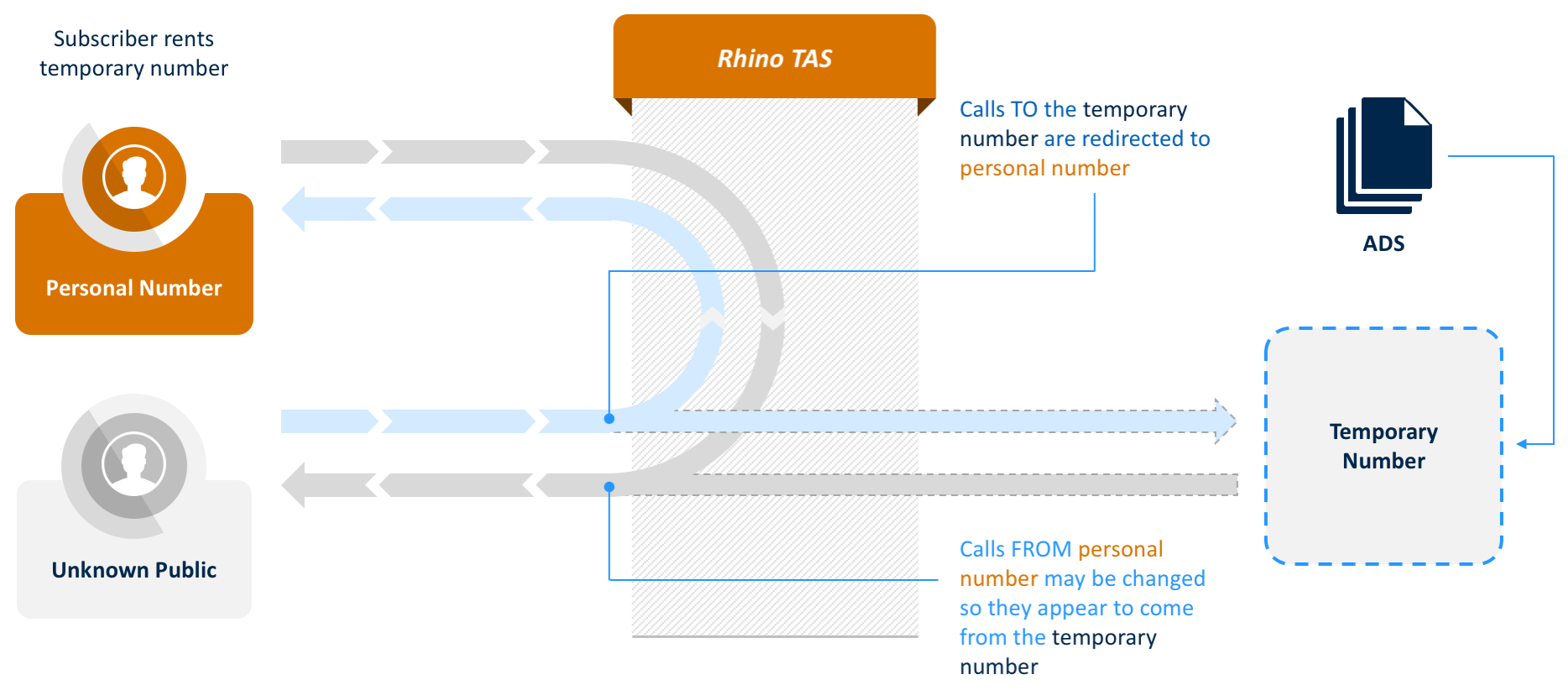 Rather than publish their regular personal number in classified adverts (and when responding to adverts), some subscribers prefer to use a temporary contact number in order to provide protection from nuisance calls.
The subscriber rents a number from their operator for an agreed period, and uses this number in the adverts they place or when responding to adverts. Calls made to the temporary number are redirected by the network operator to the subscriber's regular phone. This service can also support SMS and MMS.
By dialling with a special prefix, the subscriber can also make calls that are presented with their temporary number (hiding their personal number from the person they call).
This service has been developed and deployed by multiple Rhino TAS operator customers for both roamer visitors and as a second number for advertisements.