Developed by a Rhino TAS customer.
This application provides operators with a service to allow their subscribers to select their preferred long-distance or international carrier for their out-bound calls. In some countries providing this capability is mandatory, regulatory requirement. Sometimes called: Carrier Pre-selection.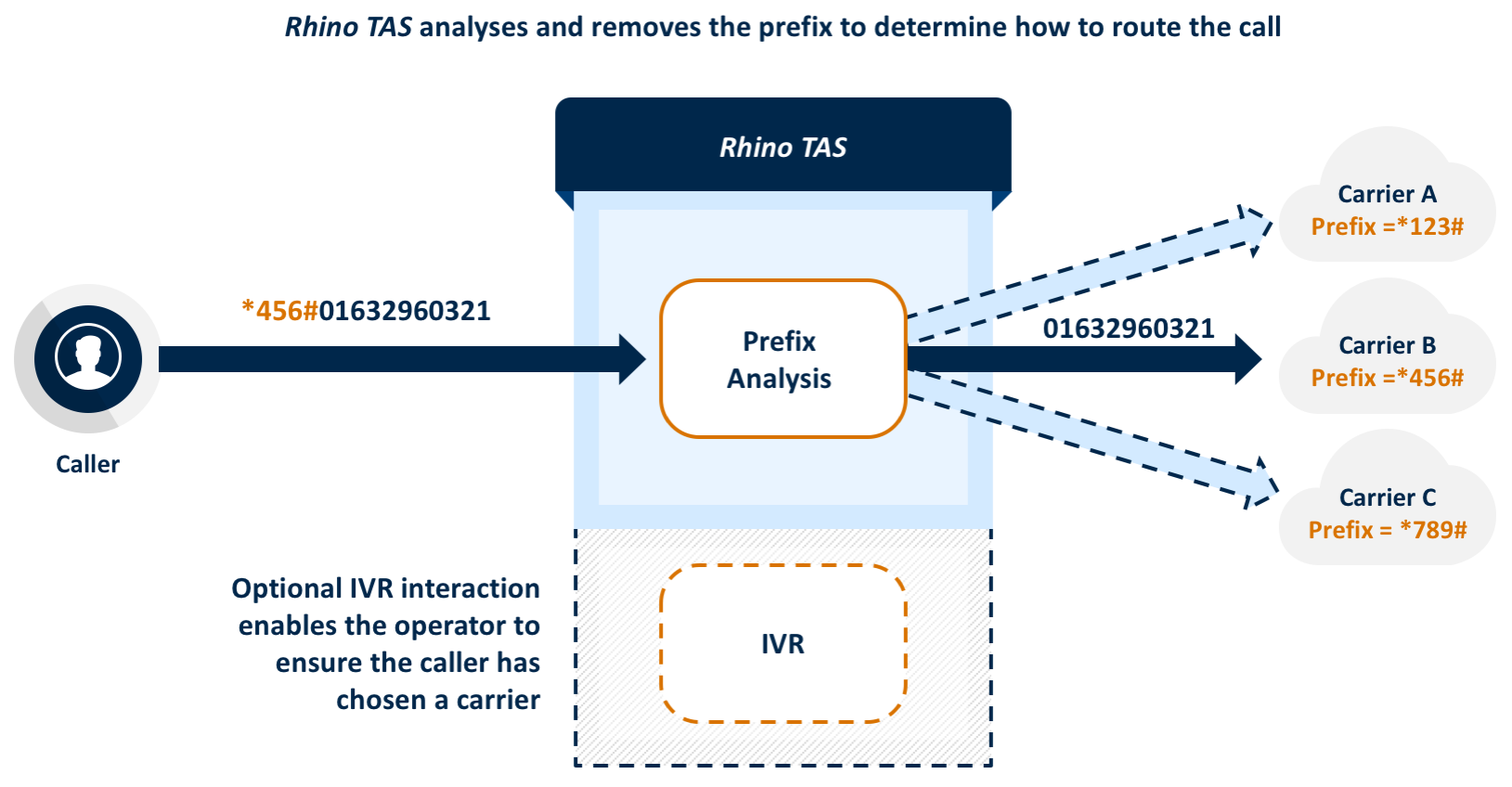 There are two options in using this service.
The user pre-defines their preferred long-distance/international carrier and this is saved into a database for their originating number, Then, when calls are made, their pre-selected carrier is used.
The subscriber selects the desired carrier on a call by call basis. In which case, they do this adding a prefix to the dialled number for their outbound call. If the prefix is not added then a default carrier is selected – however, where selection is mandatory IVR interaction may be employed to enable subscribers to re-dial the number with the prefix, simply enter the prefix they want or to select the carrier from a list.