Developed by a Rhino TAS customer.
The Virtual Call Centre provides automatic call distribution (ACD) and call management functionality without the need for premises equipment. Enterprises can save themselves the cost of investing, operating and maintaining their own in-house CTI system – and benefit from a solution that scales and adapts more easily to changing requirements. Sometimes called: Automatic call distribution (ACD).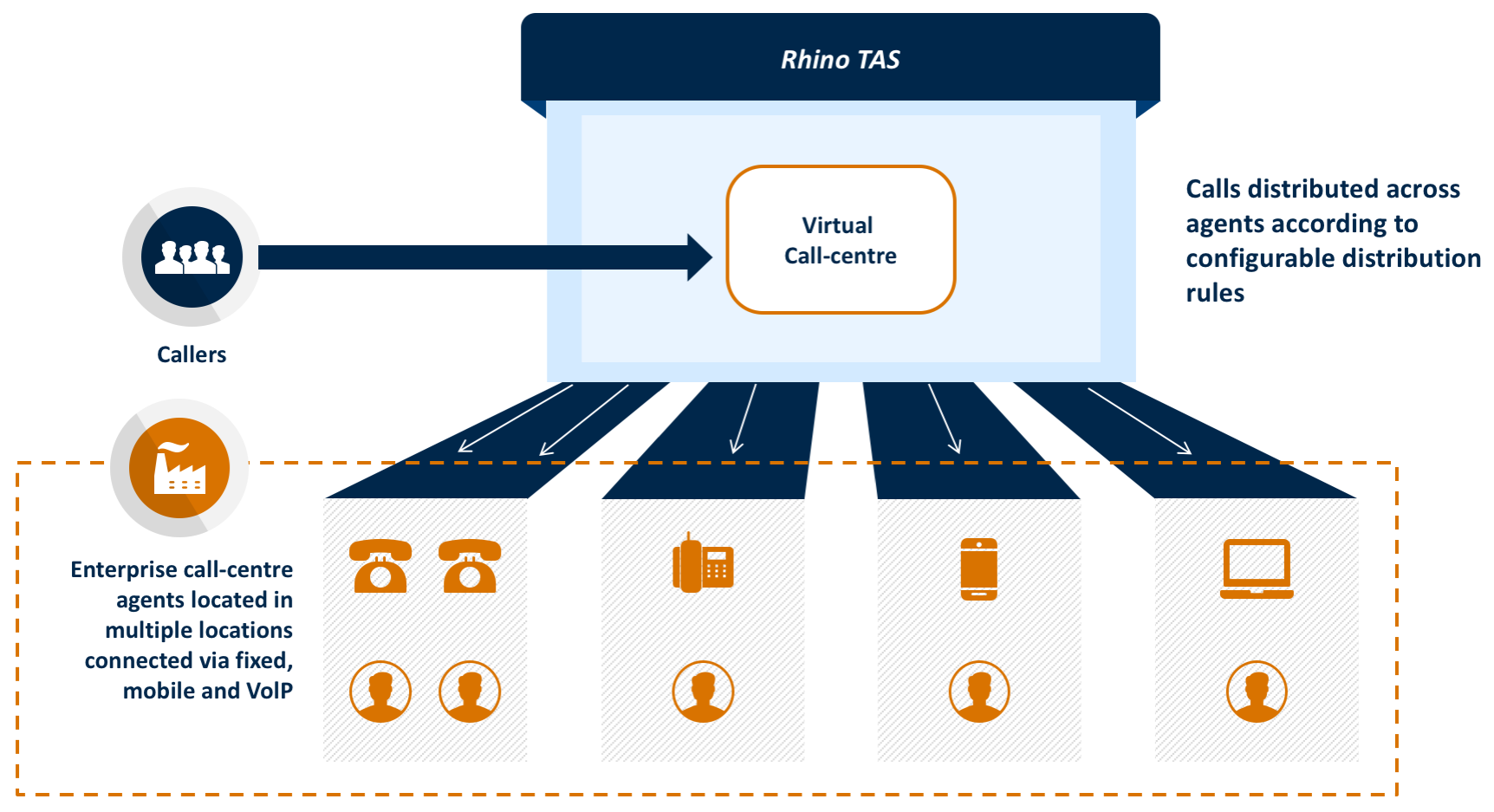 Agents can log-on directly from their mobile, fixed-line or VoIP phone from anywhere in the world. The service holds calls in a queue and then distributes them to available agents according to configurable rules based on time-of-day, caller location etc. Distribution rules can be configured and managed by the enterprise themselves or by the network operators as part of a complete managed-service offering.