Developed by a Rhino TAS customer.
This application enables enterprises to specify multiple telephone numbers as belonging to a single virtual private network – this can include head office and national and international satellite offices numbers and employees mobiles. Sometimes called: Closed Used Group (CUG).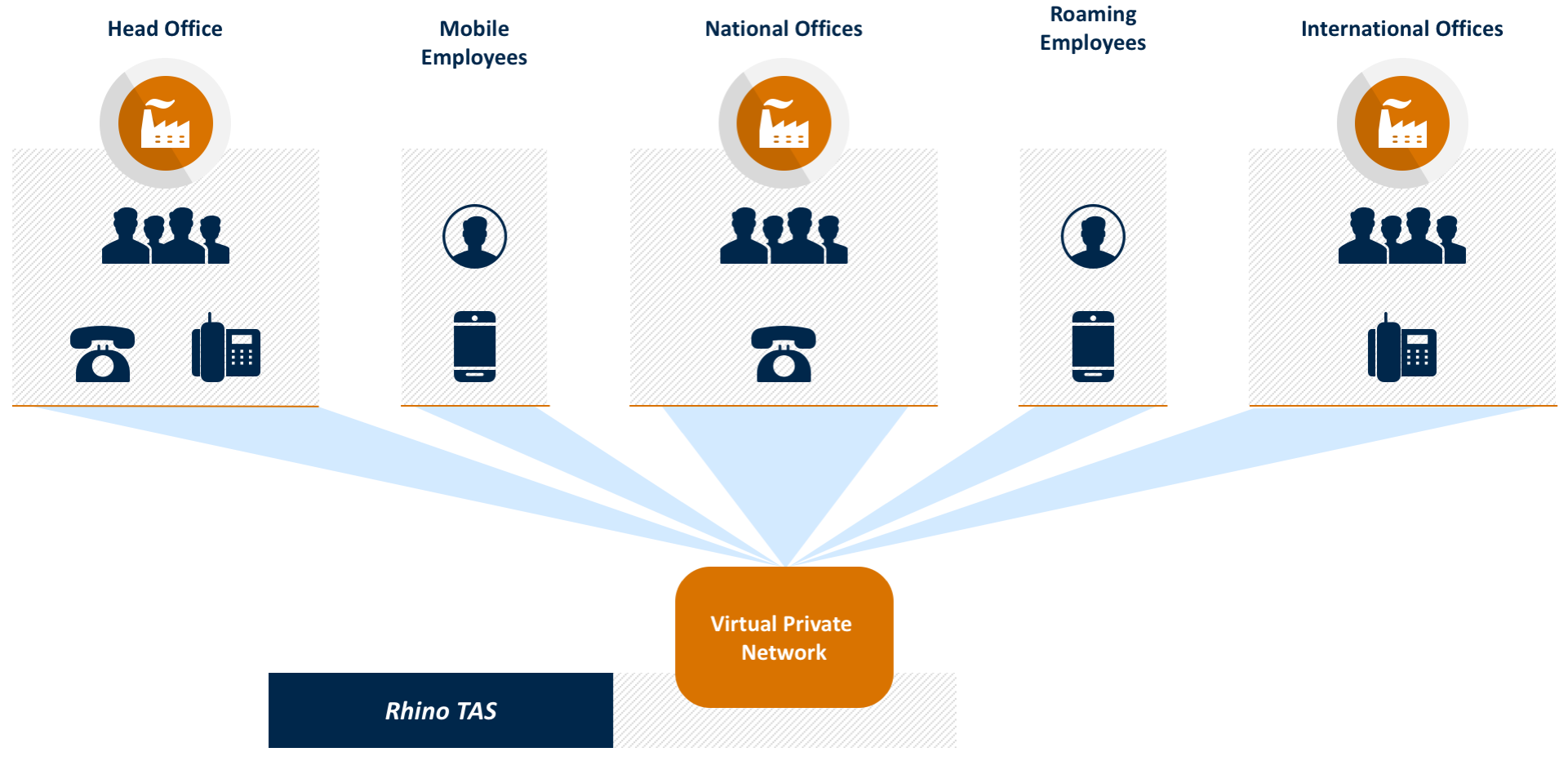 Enterprises benefit from the simplicity of a single private numbering plan, ease of use through short-number plans and control over internal communications with potential cost savings from preferential rates for calls within the VPN.
Each phone in the VPN can reach another VPN phone by dialling the short-code (or extension number) allocated by the enterprise, regardless of whether or not it is in the same office, in a branch office, or a mobile. The enterprise can restrict some phones for calls within the VPN only, or can enable external calls. The VPN can support messaging as well as voice or even video calling.
Multiple Rhino TAS operator customers have implemented custom-built and product-based VPNs on Rhino TAS. These provide virtual private numbering for IP and GSM-based voice service and offer closed user groups, short numbering schemes, special charging schemes for teams, hunting functionality, flexible different call access levels and restrictions.