What is it?
Operator Connect and Direct Routing allows calling to the PSTN from the Microsoft Teams Phone System. Operator Connect is a new Teams program designed to enable telecom operators to support PSTN access for Phone System customers, whilst Direct Routing allows enterprises to craft solutions to particular use cases. Both solutions require certified session border controllers (SBC), although in Operator Connect the SBC is provided by the Operator.
How do we help?
Complex configuration and interworking issues can cause implementation challenges and security risks when connecting Microsoft Teams with an operator's PSTN network. Our Microsoft certified Perimeta Session Border Controller (SBC) eliminates these issues, providing a robust, scalable, flexible and highly secure solution for implementing Direct Routing or Microsoft's Operator Connect program.
Perimeta: A Complete Solution.
Telecom Operators and Enterprises who are looking to deliver or consume Operator Connect or Direct Routing services require a Teams certified SBC. Perimeta addresses both Direct Routing and Operator Connect deployments and is available in the Azure Marketplace today. Should you require more in-depth information please contact us here.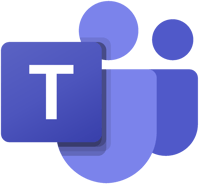 Perimeta SBC
Our session border controller can be deployed in any compute environment and used to provide security and interworking for carrier, MSP and enterprise VoIP access and interconnect infrastructures. It is also certified for Teams DR.