Traditionally, contact centers have been pure cost centers – a necessary expense on the balance sheet to maintain a post-purchase customer service and product support presence. The quality of the customer experience itself was generally treated as an afterthought. Instead, companies focused on cutting operating costs through outsourcing: without profit expectation, slashing operating costs seemed like the only way to improve efficiency and productivity. However, contact centers have since come a long way in shaking off the image of being balance sheet ballast.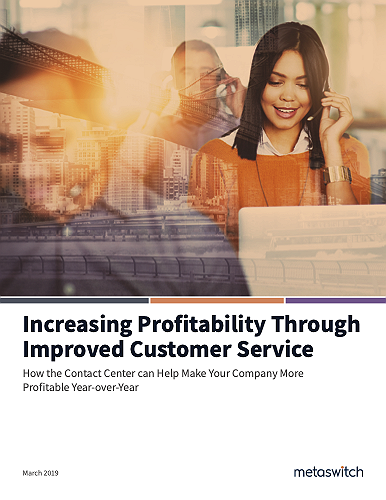 In the age of social media, superior customer service is no longer a bonus offer – it's now a competitive requirement. Today, smart companies realize the importance of a great customer experience and the value of contact centers as its guardians. Delivering a great customer experience has become a valuable differentiator in an increasingly competitive marketplace.
So, should you now brace yourself for rising contact center costs in pursuit of better customer service? Not necessarily. If done right, improving your customers' experience will not only improve brand perception, but also lower operating costs and open opportunities to turn your contact centers into profit centers.